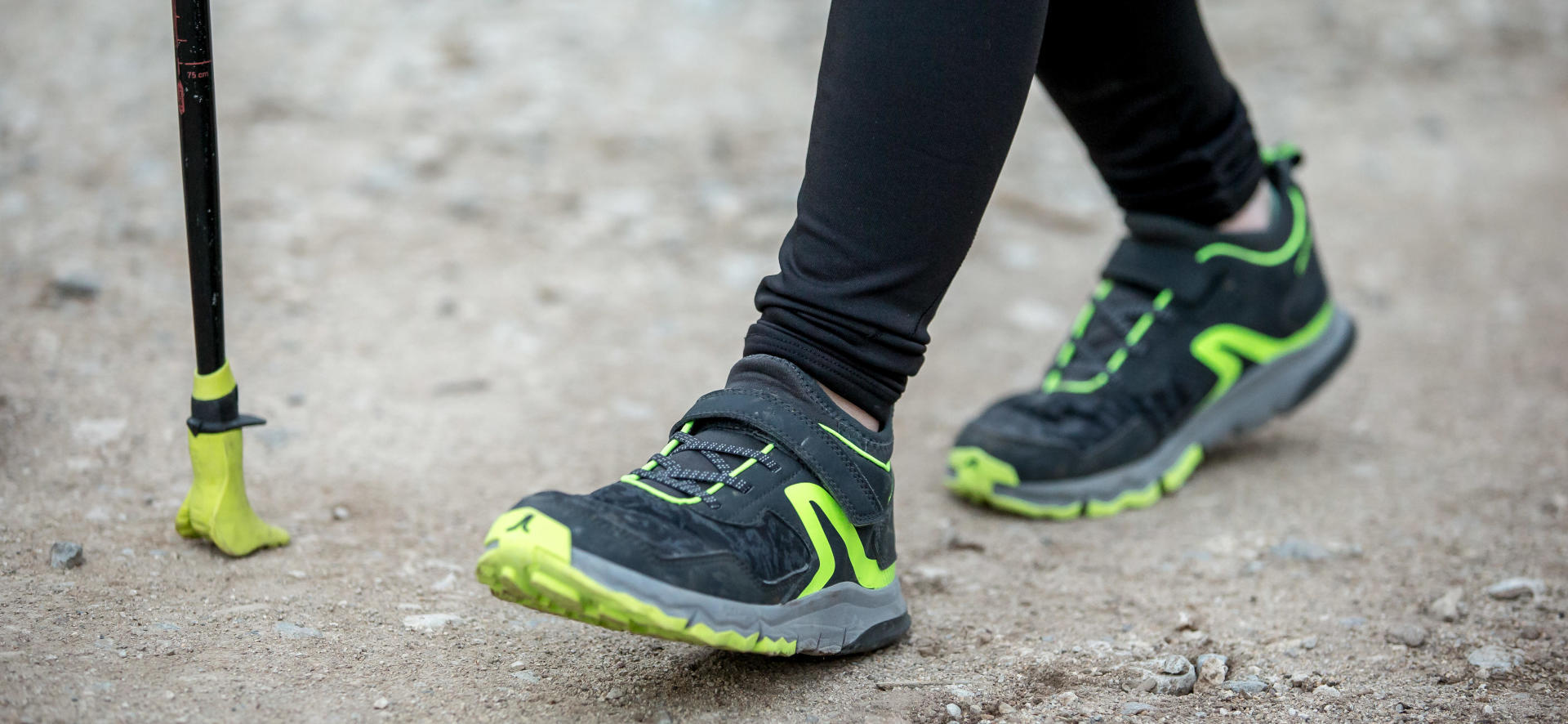 MAINTAINING YOUR CHILD'S NEWFEEL SHOES
You've just bought your child a pair of Newfeel shoes? They are designed for them to wear for sport or for other daily activities. Here are 6 care instructions for keeping them as new as possible for a long as possible…or for giving them a new lease on life!
1 - After your purchase, waterproof your child's shoes
All of our children's shoes are water-repellent, so that water slides off the shoe without penetrating the interior, provided that the rain does not last too long. It is therefore important to waterproof your child's Newfeel shoes, with a waterproofing spray. This will also have the effect of protecting the shoes from dirt and grime! This process can be repeated each month.
2 – Take out the insole every night to let it breathe
It is possible to remove the insole from all of our shoes. The insole soaks up perspiration from your child's feet. It's designed to absorb the moisture that builds up over the course of the day. If you take it out, it will be able to dry faster. You will therefore prevent unpleasant odours whilst retaining the absorption properties of the insole, also known as "hygienic insole".
3 – Regularly clean the outsole with a soft cloth
The outsole of our children's shoes can be cleaned easily with a damp sponge, without needing to rub them too hard! Remember to clean them regularly so that dirt doesn't build up and become encrusted in the material.
4 - Clean the shoe upper with water only
The "upper" of our children's shoes, that is, the part above the outsole, is coated with a water-repellent substance. You can therefore clean this part of the shoe as often as necessary using a soft, damp cloth, as for the outsole.
5 - Close the Velcro fastenings even when your child is not wearing their shoes
The Velcro fastenings should always be closed, whether the shoes are being worn or not, so that they retain optimum adherence. If dust and bits of grass manage to get stuck in them, they'll become less effective. Show your child how to do this, it is also very important in ensuring that their feet are well looked-after.
• To clean the Velcro straps: Fold the soft side of the Velcro in half and rub the 2 ends against each other. The accumulated dust will gather into a ball that you can then simply remove by hand or with tweezers. The other side of the Velcro, that grips onto the soft side, can be cleaned using a little brush.
6 - It is not advisable to wash our shoes in a washing machine
There is a risk of damaging the glues and foams that make up the shoe. 
* The prices listed on the site are the prices recommended by DECATHLON SA's central purchasing department.