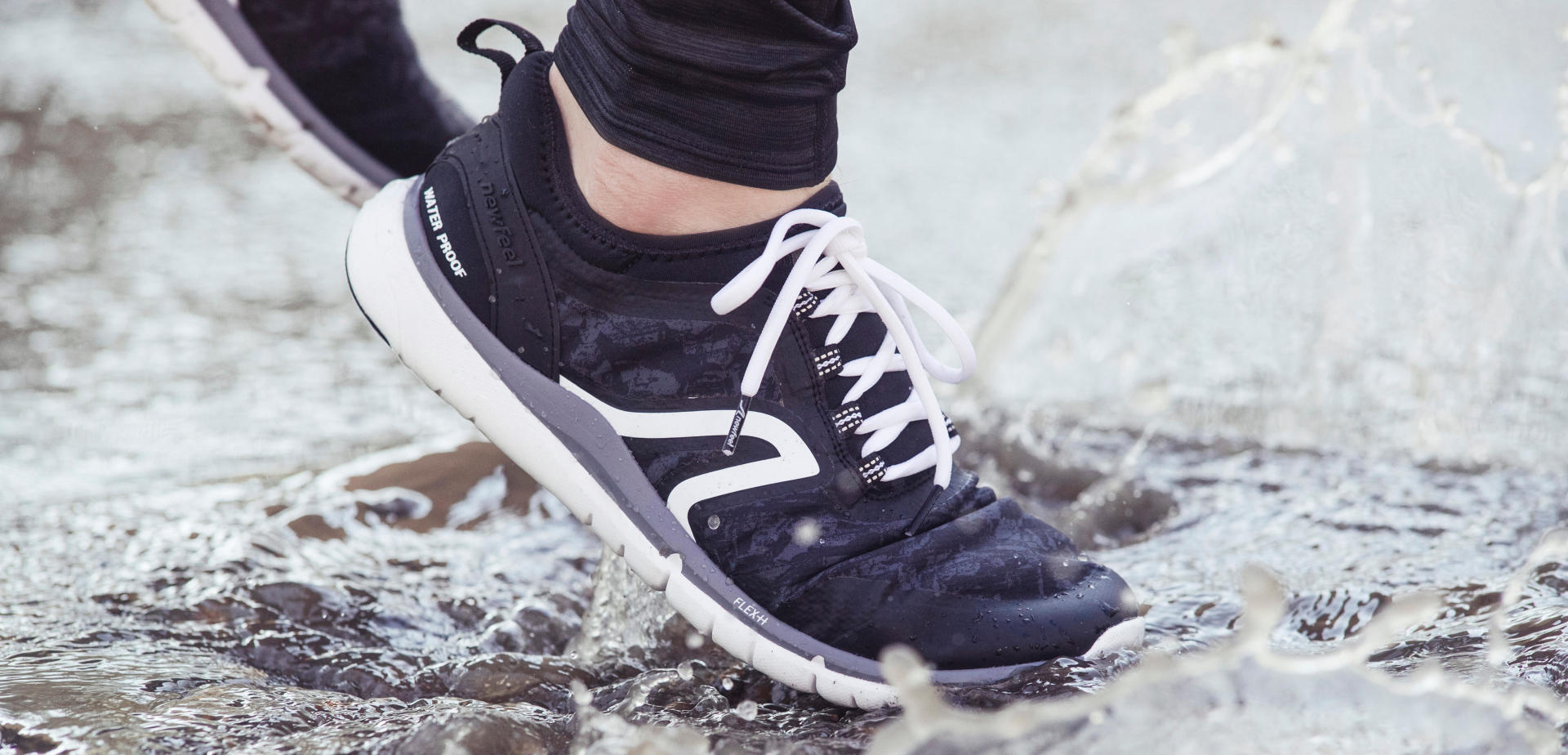 Keep your feet dry with the Plasma technology
When the weather is changeable or the rain has begun to fall, it is better to have the right gear that will keep you dry so that you can make the most of your walk. 
Walking in the rain has a number of benefits. However, it can become unpleasant quite soon when you are soaked from head to toe. Make the most of the available gear and patented technologies to make your outings in the rain truly enjoyable! 
• The shoes: choose a pair of comfortable shoes with some water repellent properties, at the very least. The Plasma technology is an excellent choice! This waterproof treatment that is in the very core of the material makes the shoe totally waterproof, while also providing excellent breathability. Almost no water is absorbed, so that the shoe stays light throughout your walks, whatever the weather conditions.As for the comfort, the groove pattern of the Flex-H technology provides just the right level of flexibility while the plastic part positioned in the heel enhances support. The seamless sock construction provides the ideal freedom of movement for your fitness walking outings.
• Choose a waterproof jacket that is made for physical activities. It will not hinder your movements. Furthermore, if you choose a jacket with a visor, your walk will be very pleasant.
• Remember to bring a small backpack with the bare minimum you need, including a bottle of water. Please note, relatively few backpacks are fully waterproof (only those with so-called "heat-bonded" seams are guaranteed to keep your belongings dry).
• Tip: you can put your personal belongings in a plastic bag before adding them to your backpack.You can also get waterproof wallets to take your phone with you without any risk of it getting wet.
* The prices listed on the site are the prices recommended by DECATHLON SA's central purchasing department.