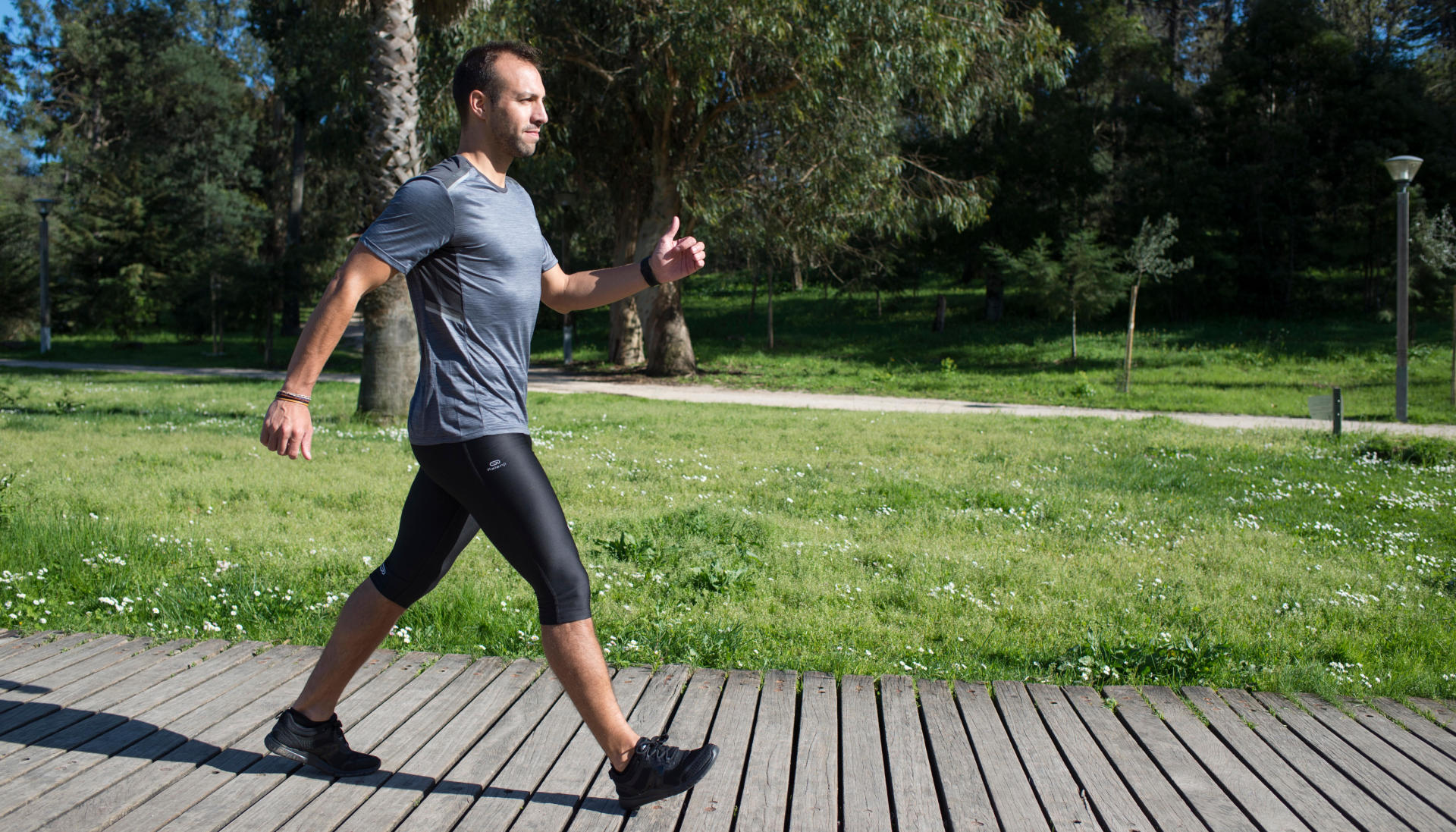 Get in action for the festive season!
Get started in December if you want to be in top shape for the festive season and not put on a single ounce. To prepare your body for the festive season feasts and avoid the January detox, keep walking as regularly as possible: it's good for you!
Sport, yes! But gently does it.
One month before the festive season, it's a good idea to start calmly preparing your body with regular gentle exercise, like walking. There's no point in throwing yourself into an intensive exercise programme:you risk injury and are likely to lose all your motivation after a few sessions. Try this 4-week walking programme to get back in shape. You'll feel great.
It doesn't matter whether you walk actively or even faster, don't worry:by keeping your foot in contact with the ground, walking reduces the impact on your joints. But that doesn't mean it's not an effective sport. The benefits for weight control and well-being make it the best exercise for your health, without forcing yourself!
How does walking reduce weight gain?
It's very simple: when you walk you burn calories by dipping into your fat reserves, and mobilize your stomach muscles.Your stomach muscles support your digestive organs, such as the muscles around your intestines.
This positive action on the body helps your body to assimilate food and limit weight gain.Walking is also an excellent activity for relaxation, which helps your body digest!
• Did you know?People who work out regularly tolerate food intake better. An active body burns more calories when at rest than a tired body!
But don't take advantage and overindulge!
Fitness or power walking are not an excuse for overindulging, but an effective way to regulate your calorie intake.Respect a healthy balanced diet on a daily basis. You'll see: walking combined with a balanced diet will help you stay in shape.
Stay calm thanks to walking!
Preparing the festive season can cause a lot of stress:finding the right gift, facing the crowd, or making a meal for your family. Fitness walking is the ideal sport for beating stress.Fitness walking gives you an additional oxygen intake which makes you feel better physically and mentally, even after your workout! You will be in better shape and calmer for facing the festive season!
4 tips for preparing a fun festive season with walking - PARAGRAPH
1. Prepare a 1-month programme: either with a specific programme or by walking more often.
2. And keep walking between Christmas and New Year's Eve to eliminate the toxins from the Christmas meal. Get a lungful of fresh air before the second round. It's a great way to anticipate your good resolutions for January!
3. If you have a family, invite them to go with you and discover the benefits of walking.
4. Don't forget to carefully roll through your foot to tone gently. That gets your whole body moving!
We hope you all enjoy the festive season!
* The prices listed on the site are the prices recommended by DECATHLON SA's central purchasing department.