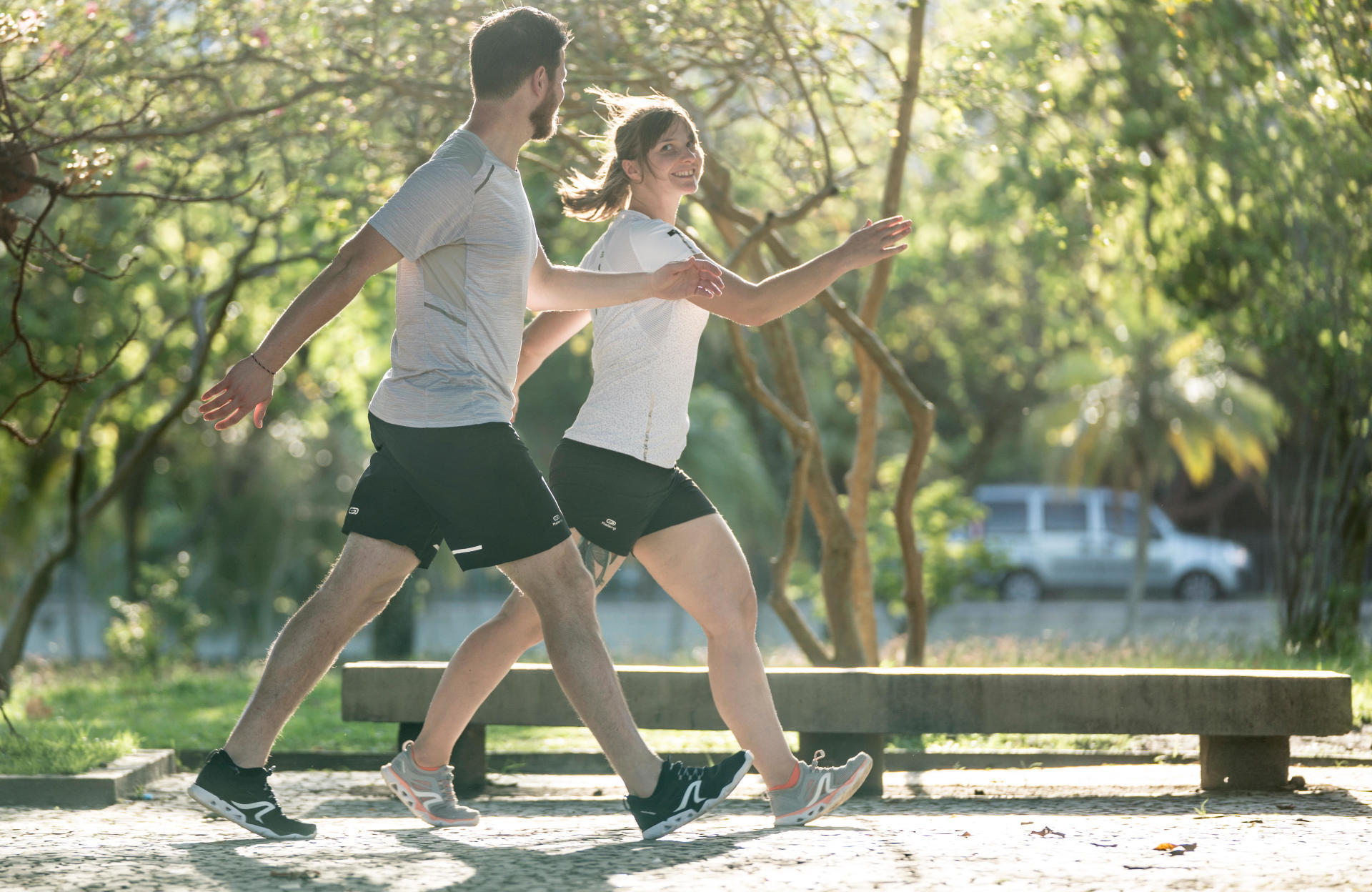 BETTER THAN A DIET: Fitness walking
Do you want to lose weight and improve your health? When practised regularly, fitness walking can be the best way of avoiding depressing diets and getting yourself moving. For sports physician Charles Aisenberg, it is actually even better for your health!
LOSING WEIGHT, BUT WITHOUT THE STRESS!
For sports physician Charles Aisenberg, "It's better to be slightly overweight and practise a physical activity like fitness walking regularly, than thin without practising any physical activity".
It has now been recognised for a long time that being overweight is dangerous for your health and increases the risk of cardiovascular disease. Over the last few years, medical science has provided more exact details.
We now know that, irrespective of simple weight, it is body fat, and especially the diameter of the abdomen, which is the real risk factor and where you should take action.
LOSING WEIGHT CAN BE ACHIEVED THROUGH FITNESS WALKING
For many people, losing weight means seeing the number of kilos fall on their scales, but that's not very good for their health. You should focus less on dieting and concentrate on an endurance activity like fitness walking.
With a diet, when you lose 3 kilos, they won't necessarily be 3 kilos of body fat: firstly, you will lose water and muscle before fat.
When practised regularly (i.e. between 2 and 4 times per week), fitness walking or power walking enables your body to burn the fat it needs to power your muscles when exercising.
This will have a slimming effect on your body and develop the muscles in the abdominal wall.
PATIENCE AND MOTIVATION: THE ESSENTIAL COMBINATION
Taking up fitness walking will not result in instant weight loss. If you practise 2 to 4 times per week, your muscle mass is the first to develop, thanks to the correct arm and et leg movements which work most of the muscles in the body. This muscle mass will gradually replace the body fat used by your muscles when exercising.
It's only if you practise fitness walking regularly and keep at it over time, and if you are carrying a lot of excess weight that the scales will gradually indicate that you are losing weight.
So if you only have a few kilos to lose, don't worry: the advantages are primarily for your health! Reserve your motivation for your next fitness walking sessions!
* The prices listed on the site are the prices recommended by DECATHLON SA's central purchasing department.